The Anmut Gold collectionfeatures bright white Premium Bone Porcelain and Hand-painted decorative linesmade with 20-carat gold. The innovative "Inglaze Gold" technology lets thehigh-quality décor sink deep into the glaze during process, protecting the finegold. 
The interplay of top quality and pure elegance makes this collection a timeless classic that can be showcased in style. From festive galas to fine dining – Anmut Gold dazzles at sophisticated occasions and provides the ultimate background for culinary creations. The comprehensive range paves the way for unlimited possibilities.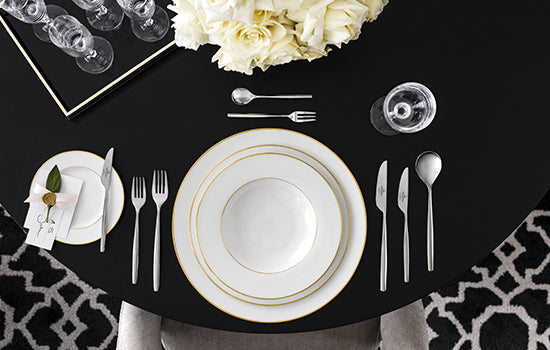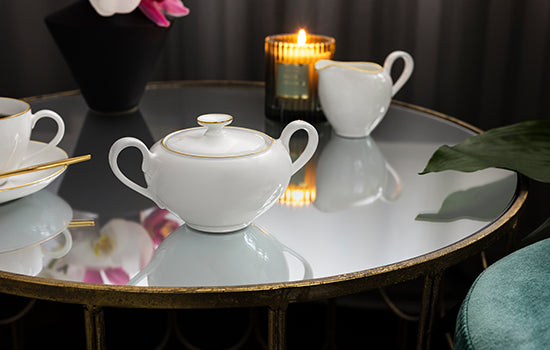 The simple Anmut Gold design stylishly complements our other Premium Bone Porcelain collections. Mixing & Matching creates unique arrangements that impress in the way they blend in with the elegant atmosphere of your fine cuisine.