Audun Ferme
Stories of rural life
Audun is an homage to our roots: In 1748, in the village of Audun-le-Tiche, François Boch set up a small potter's workshop – and in doing so laid the foundations for an international company. Inspired by copper-engraved designs, the anthracite-coloured décor recounts rural life and contrasts the depictions of bygone times with a vibrant yellow. Fine premium porcelain, calming and remarkably versatile.
Nostalgia on a simple (porcelain) backdrop

The Villeroy & Boch collection Althea Nova features enchanting rural scenes of historic Audun on porcelain. The copper-engraving-inspired decor features large, detailed rural scenes with a fresh yellow accent – and thanks to its uncomplicated stylistic elements is as equally at home on modern table linen as on an oiled oak table.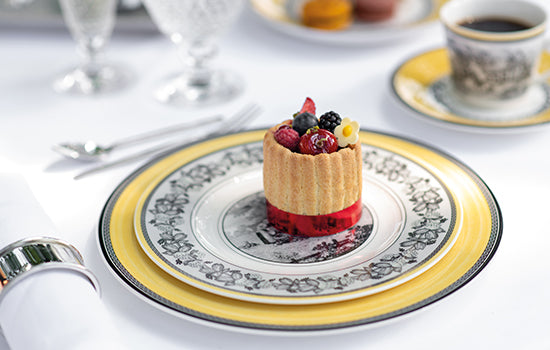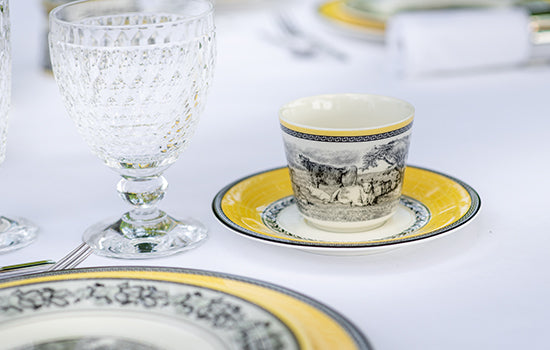 Anthracite copper-engravings meet yellow freshness

Audun is the relaunch of the original design of the same name dating back to 1830, when copper engraving opened up a whole new range of possibilities in porcelain design. Today, anthracite-coloured, copper-engraving-inspired scenes with fresh yellow accents convey not only exquisite, timeless taste but also the high quality of lithography: timeless, beautiful rural scenes recall bygone times.