Traditional or modern? Simply combine both.
Brindille, the small blue floral tendril, has been accompanying beautiful moments and get-togethers with friends and family for generations. Let an old love blossom again with the Old Luxembourg Brindille decor featuring a modern twist. Decorate your table with small works of art, refreshingly understated elegance and a gentle harmony between blue and white.
Collection details:
Old Luxembourg Brindille
• New in 2018
• Coffee and tea set
• Premium Porcelain
• Dishwasher-safe
• Microwave-safe
• Range includes matching wine and drinking glasses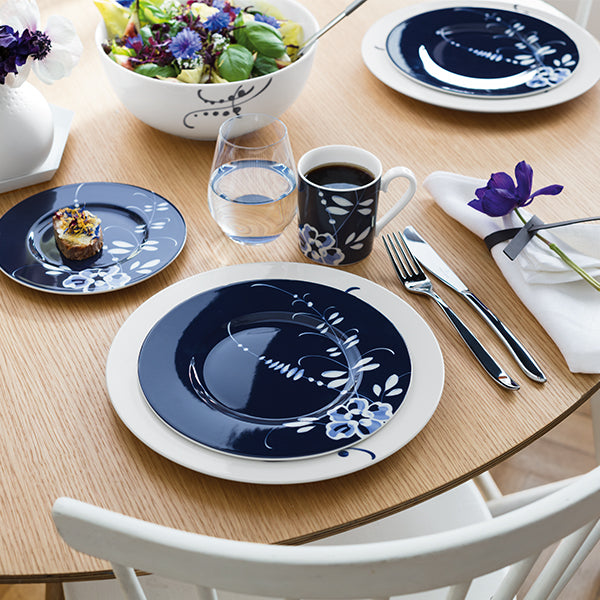 Open for spontaneous? ideas
Open for spontaneous ideas Do as you like. Especially when the decors compliment each other so perfectly as our Old Luxembourg Brindille and Old Luxembourg do. Create a truly exciting meeting of the generations, whenever and however you want to.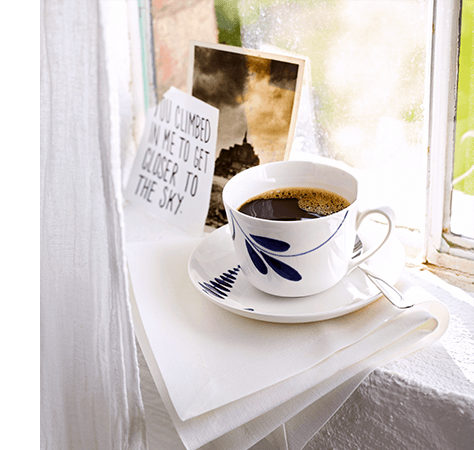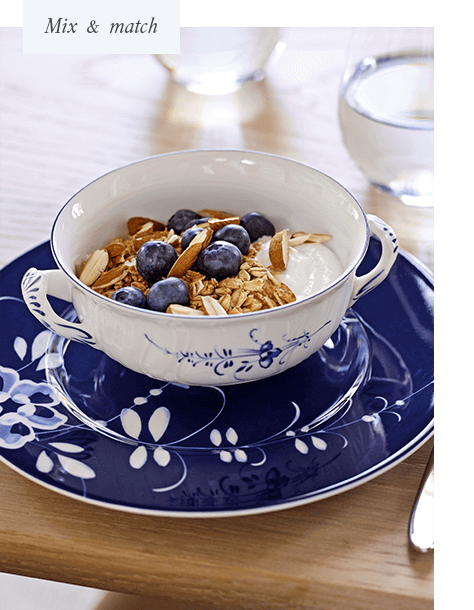 TURN YOUR TABLE INTO A STAGE FOR YOUR CREATIVITY
Old Luxembourg Brindille lets you present your home in a new and imaginative way. From classic afternoon coffee and cake to trendy finger food – this decor allows you to create a wide range of combinations, charming in every detail. Discover our collections and find inspiration.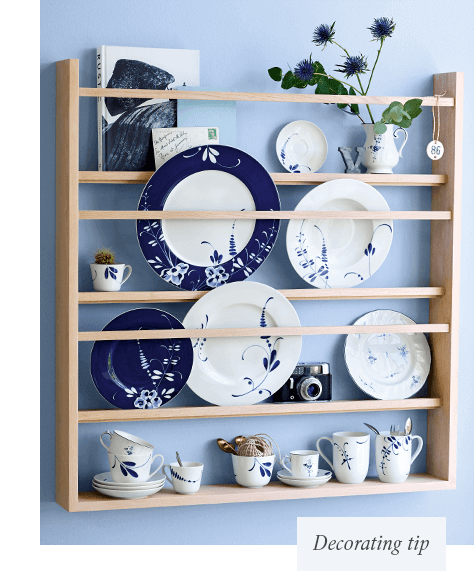 Too good for the cupboard
Too good for the cupboard. An open plate rack is a decorative accessory and practical storage in one. So much-used items are within easy reach when needed.
Simply stack it high
Can tableware be art? You better believe it! Arrangeyour favourite pieces in a striking and unusual way and getstacks of compliments.